Mt Gambier ROAD TRIP
The fourth release of The Kenneth Vintage Brut will be showcased at the National Wine Centre this month!
2021 | Méthode Traditionelle | Pinot Noir | Chardonnay | Mount Gambier | Brut | 20 months tirage
AND it's free to join us. There will be other Mount Gambier producers pouring their wines too, so come along and say hi and try some of the coolest wines around!
Buy KEN Now
Bower Bird Design Markets
NEW | For the 2023 November Bowerbird Market is the launch of the 2021 The Kenneth Vintage Brut! Be the first to try it and secure a bottle or two- made in extremely low quantities. Plus there is a fresh new bottling of Ada's Prosecco we can't wait to show you!
Find out more for November's Market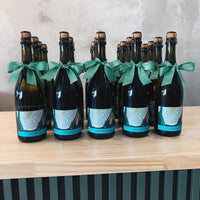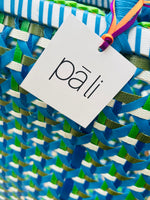 Pali Market Basket |
We are excited to stock Pali Market Baskets and love their colours, individuality and durability!
Buy PALI BASKET
T H A N K Y O U
It is a dream come true to be awarded not one, but two National Trophies at the 2021 Australian Sparkling Wine Show!
The 2019 Kenneth Vintage Brut is a prestige wine, winner of the Best Sparkling Wine under 24 months bottle fermentation and the overall Major Trophy winner of the Best Young Sparkling Wine! We are extremely proud of our achievements.
From sourcing grapes from the cool climate of Mount Gambier, using traditional methods of bottle fermentation and luxury packaging, we think it's worth celebrating too!