Birthday Giveaway
Celebrating FIVE years in business!
Our birthday prize giveaway is now on, running from the 17-11-23 to 17-12-23. Simply purchase 2 bottles of wine in one transaction directly or online and you're in the draw to win the Ultimate Party Park! Good Luck!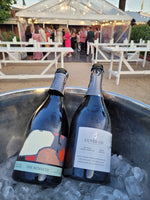 Proud Supporters of The Village Co.
The Village Co. has a dedicated Board of five women who have been integral in creating a meaningful network of support for struggling mums experiencing hardship. We recently donated the 2021 The Kenneth Vintage Brut for a fundraising dinner hosted by Matt Preston & Tony Love. A whopping $60k was raised and we are honored to be a part of this great initiative.
Bowerbird Design Markets
Thank you to everyone who supported us at the 2023 November Bowerbird Market! We love showing our wines and are very proud to have an exclusively sparkling range from the Limestone Coast, South Australia! Enjoy the fizz!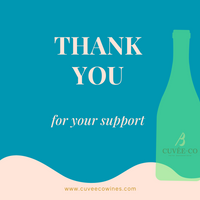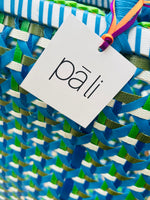 Pali Market Basket |
We are excited to stock Pali Market Baskets and love their colours, individuality and durability!
Buy PALI BASKET
T H A N K Y O U
It is a dream come true to be awarded not one, but two National Trophies at the 2021 Australian Sparkling Wine Show!
The 2019 Kenneth Vintage Brut is a prestige wine, winner of the Best Sparkling Wine under 24 months bottle fermentation and the overall Major Trophy winner of the Best Young Sparkling Wine! We are extremely proud of our achievements.
From sourcing grapes from the cool climate of Mount Gambier, using traditional methods of bottle fermentation and luxury packaging, we think it's worth celebrating too!